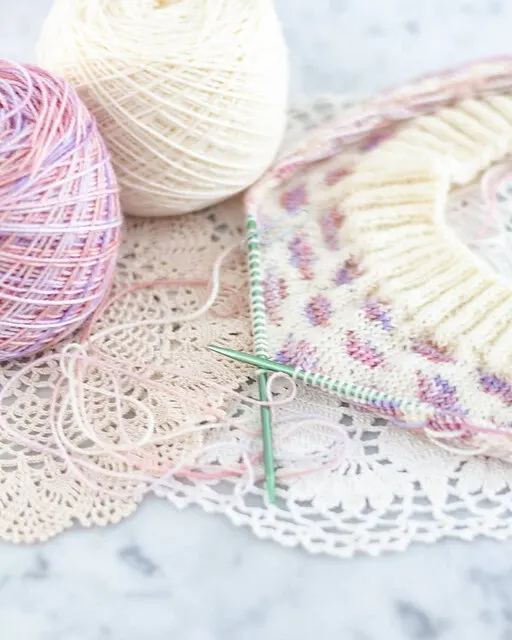 Test Knitting
Thanks for your interest in test knitting patterns for me! If you'd like to sign up for tester calls, please fill out the form at the bottom of this page.
My pattern tests are very mellow, with no check-in requirements, mini-deadlines, or surveys. These are the only requirements:
Finish knitting the pattern by the deadline.
Share at least one public post to Instagram.
Post the project on Ravelry.
That's it!
I run communication for my tests via a group Instagram DM. Unfortunately, because I can only monitor communications in so many places, I can't run communications for tests via other platforms. Although I host signups for my tests on YarnPond, I do not monitor direct messages there. It's better to email me if you have urgent questions (abeeinthebonnet at gmail dot com).
After the test is over, all of my testers always receive (1) a copy of the finalized pattern they helped test, and (2) a free copy of any one of my other patterns, as a small thank you gift.
Logistics for Test Knitting
My test knits are capped at 20 participants. You will need a public Instagram profile so that you can share an photo. These photos help knitters who can't access Ravelry but still want to see what a pattern looks like in different yarns, sizes, etc.
We communicate pretty regularly throughout the course of my test knits as people share ideas, questions, and updates in our group chat. Sometimes testers make friends with each other and our group message can get very chatty. I love that! But if it's overwhelming for you, you can turn off notifications for the group chat and just make sure to check in regularly.
Why Run Test Knits?
Unless a pattern is essentially a simple square, I have it tech edited by my excellent tech editor, Bonnie Davis, before I send it to testers. That means I don't use test knits as a way to check whether I've written the stitches correctly and done the math right.
Test knits help me make sure that my instructions make sense to other knitters. That's why I love having test knitters of different ages, from different backgrounds, in different countries. What's more, having test knitters who speak languages other than English really helps me make sure my instructions are clear for everybody.
What's more, test knitters help me make sure my yarn estimates are correct. When I write a pattern, I try to make sure my yarn estimates are generous enough to account for slight differences in yarn weight, gauge, etc. Sometimes, though, a test knit helps me discover I need to add a little more buffer to that yarn estimate.
Test knitting also helps me get to know the community of knitters who enjoy my designs. That's fun on a personal level (I love making new friends!), but also helpful on a creative level. I can see what designs resonate with you, what details you enjoy, and what elements you'd rather I skip.
Often, I end up learning from my test knitters, too. My test knitters tell me when I've used the wrong stitch name and how I can describe a technique more simply. My test knitters help me become a better designer.
Testimonials
Curious about what it's like to join one of my test knits? Here's what some of my regulars have to say about the experience!
"I have participated in 3 test knits for Lauren. Each pattern has been well written, easy to follow, and came with few to no mistakes. She is a thoughtful designer who welcomes knitters of all skill level with open arms. She is also able to receive and process tester input better than any other designer I have worked with. If the opportunity arises, test knit for her. You'll be glad you did." -Beth Kirkpatrick, @things.beth.makes
"I love to test for Lauren. Her tests are run like knitalongs. She makes things fun an engaging. She always answers your questions promptly. Her designs are beautiful and well written. I am always pleased with my projects when they are complete. She is a wonderful designer and a great part of our knitting community." -Angela Duty, @theboxstoreknitter
I'd love to have you join in our next round of test knitting, too. If you're interested in signing up for email alerts when the next call for testers goes out, you can do that here: