I released my first knitting pattern back in 2017. After five years of designing, I've built up a sizable back catalog of patterns. I've also built an even larger base of knowledge.
In connection with my five year anniversary of publishing patterns, I've been going through my early releases and updating some old favorites. This way, I can make them more reflective of my current skills as a designer. You've seen some of them here, and more will be coming this fall and winter.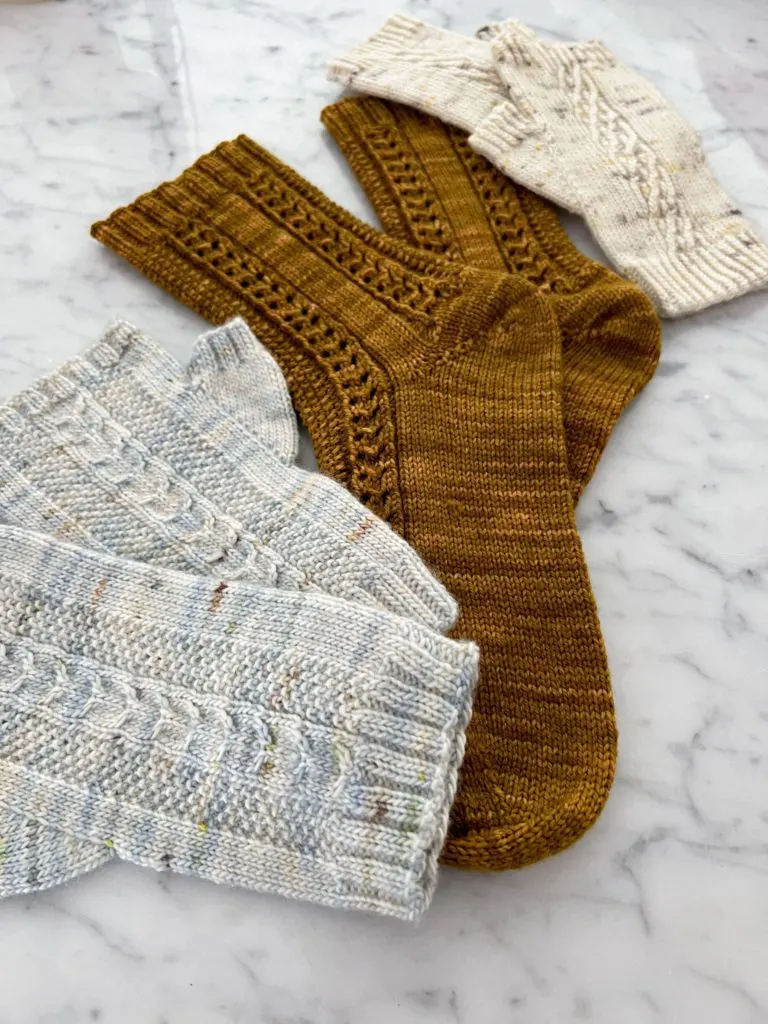 But some of them, for various reasons, are not designs I plan to update. Here's an update on which patterns will be going away, when, why, and what that means for the future of my design work.
What's Leaving and When
On August 31, 2022, I'll be removing the following patterns from my various sales platforms: the Kalorama Sweater, the Point Mugu Cowl, the Sespe Socks, the San Miguel Socks, and the Geniality Sweater.
Until August 31, 2022, you can buy those patterns on Etsy, Payhip, and Ravelry. The code GOODBYE will take 40% off each pattern.
Why I'm Not Updating These Patterns
Most of these designs are very early releases. I was still finding my footing as a designer and wasn't quite sure what direction I wanted to take.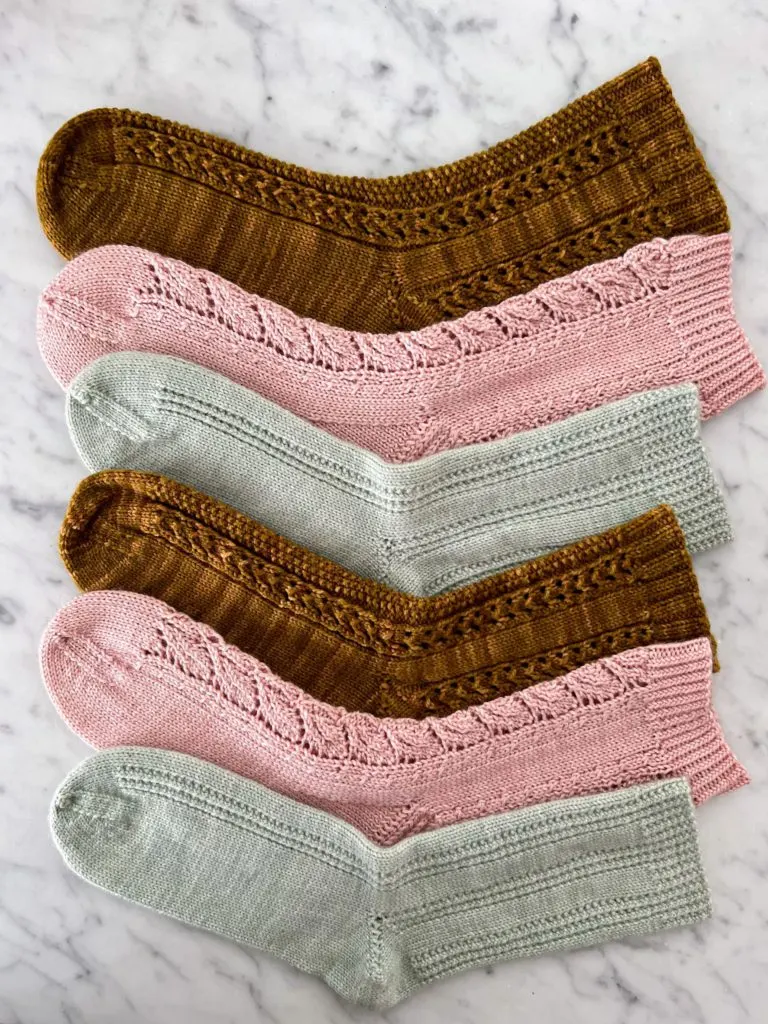 The Point Mugu Cowl is a great example of this. I love it and think it's so pretty, but it doesn't mesh well with my design aesthetic. It's the only stranded colorwork design I've ever done. Surveys of my community over the years indicate we're not really interested in colorwork as a group. I no longer have the sample because I gave it to my sister for a Christmas present years ago, before I realized the importance of holding on to my original samples. Reknitting it is not appealing to me, and I don't think it would sell enough copies to compensate for all the additional time and effort.
The Sespe Socks and the San Miguel Socks are among my very first sock designs. I designed them before I learned about what makes a good stitch pattern for a sock. Both of these socks use stitch patterns that are less stretchy than I would now prefer. The Sespe Socks also use a heel type that has less depth, making it even trickier to get the kind of fit I now look for in my sock designs.
The Kalorama Sweater was my first sweater design, and while I love it, it has some serious flaws. Most significant is that I released it in 2018, before I became aware of the size inclusiveness guidelines that are now fairly standard among garment designers. Because I struggle with grading garments, I've generally sent mine out to be professionally graded. Unfortunately, I never recuperated all the costs that went into releasing the original pattern. Based on data from my other pattern sales, fixing it would just dig me further into a hole. This sweater is therefore going to be retired.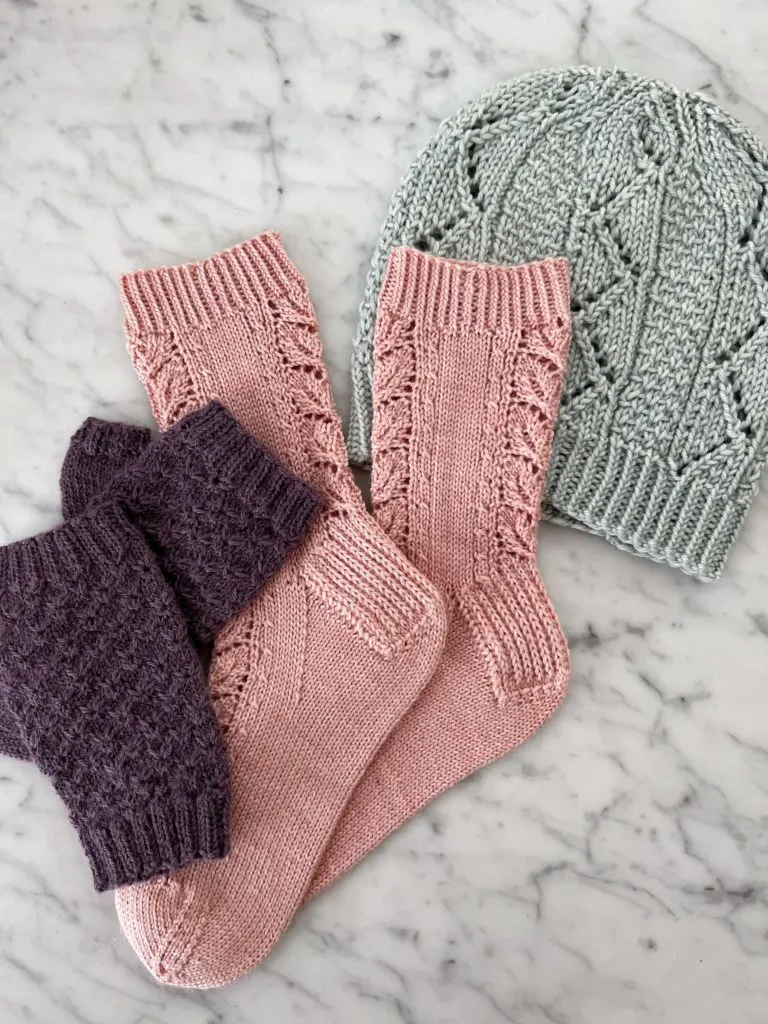 Finally, the Geniality Sweater is a more recent release, but I find that I do not want to become a garment designer. As a result, I am retiring both of my sweater patterns this month. More on that in just a moment.
What This Means for the Future
When I decided to leave my law practice, I promised myself I would no longer do work that I don't enjoy.
And it turns out I really, truly do not enjoy designing garments. I don't even really like knitting them.
So going forward, I've decided I'll be sticking to what I enjoy: socks (so many socks), shawls, hats, mitts, and other accessories. That's where my passion is. That's what I want to do. Based on the last five years of sales data, that's also what most of you want me to do, too. I'm glad our desires are in alignment!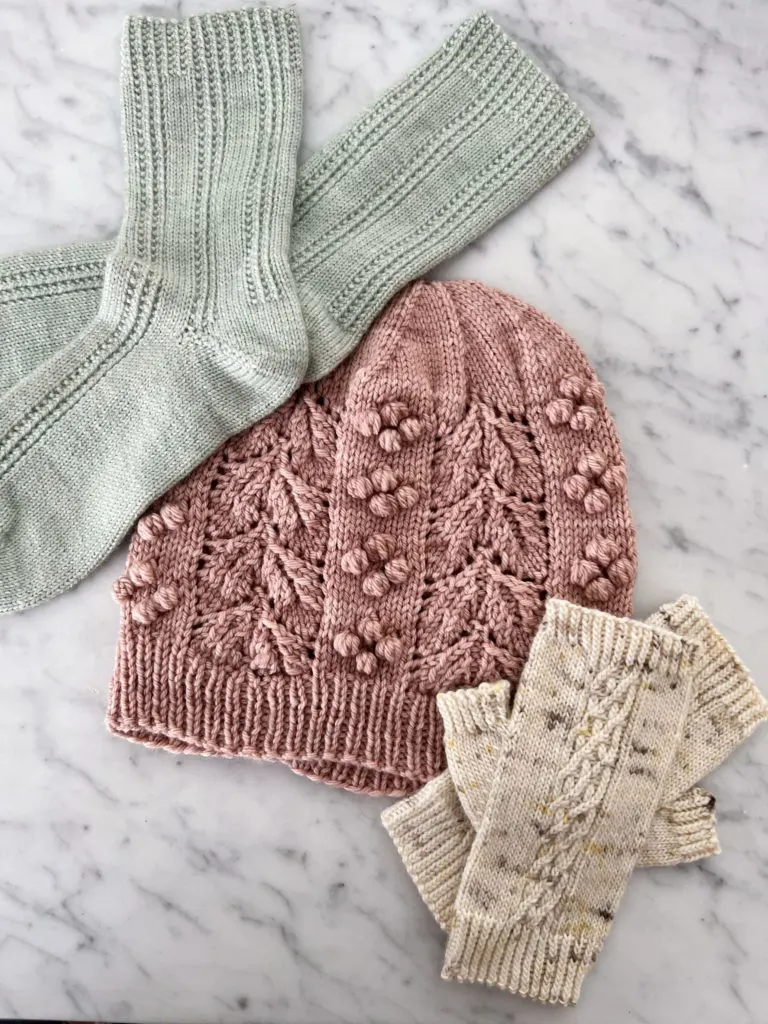 But! If you want some suggestions for garment designers, please check out Aimee Sher and Jen Parroccini. They both design elegant, thoughtful, size-inclusive garments in a range of styles. They go from minimalist to heavily cabled to ruffled (you know which ones have caught my eye!). I've had the privilege of seeing how much thought and care they put into their design process. I know you won't be disappointed.
That about wraps it up. Thanks to Hunter Hammersen for giving me the courage to do what I wanted to do (in case you missed it, she retired her *entire* back catalog this summer). Now we've got space for more fun. Onward and upward.