We've had a truly bizarre year of rose growing here in Ventura, and I realized recently that I haven't done a rose garden update in quite some time. If you're curious about how all of your favorite odd little plants are doing, wonder no more! I've got all the details.
Why Things Have Been Weird
This past winter was an unusually wet and cold one here. The average rainfall for my neighborhood is just over 15" (38 cm) each rain season, which runs from July 1 to June 30. So far, in the current rain season, we've received over 32" (81 cm). Most of that was dumped on us in December, January, and February, including a couple truly gargantuan storms.
We're lucky, of course – although we had heavy rainfall and some minor flooding, there haven't been too many lasting effects in my neck of the woods. Other parts of California were much more severely damaged by this past winter, and some are still feeling the effects.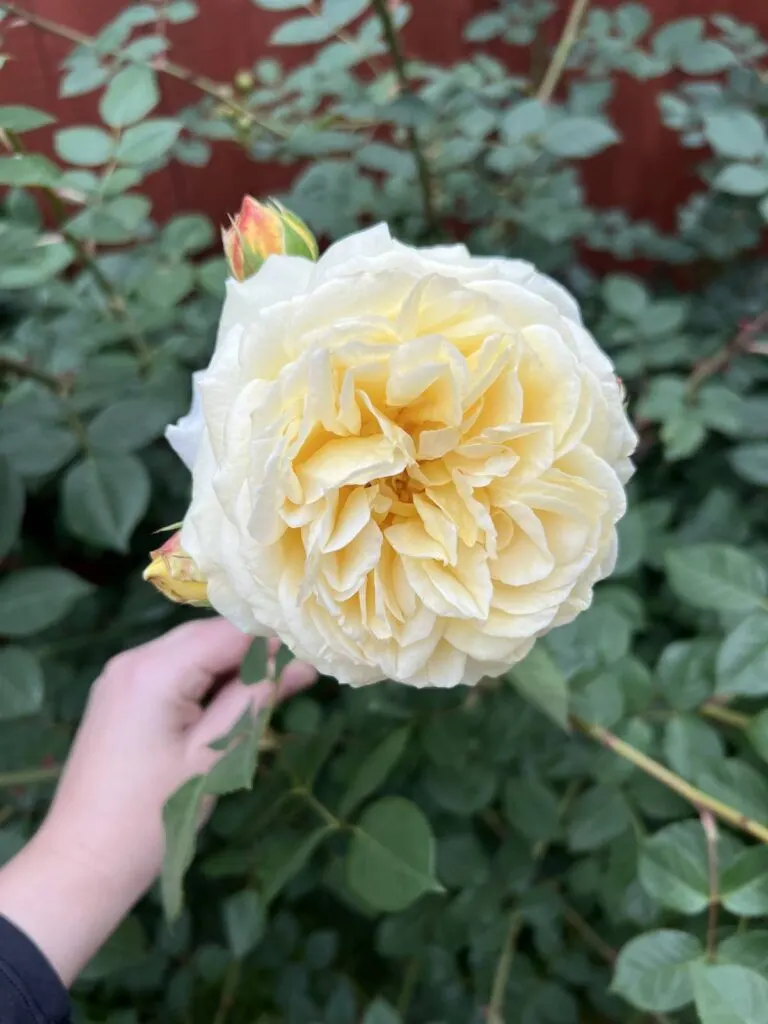 And uh, the odd situation in the rose garden wasn't helped by the fact that I didn't prune some of those bushes until early March. ANYWHOO. Nothing to see here, nothing to see, let's move along.
Effects of Our Unusual Winter and My Bad Gardening Habits
The cold, wet winter here lingered deep into spring, and we're still significantly below average temperatures for this time of year. This meant that the roses didn't start their spring flush until very late in the season. Usually, my garden is in full bloom by the first week of April, but we didn't hit the peak this year until mid-to-late May.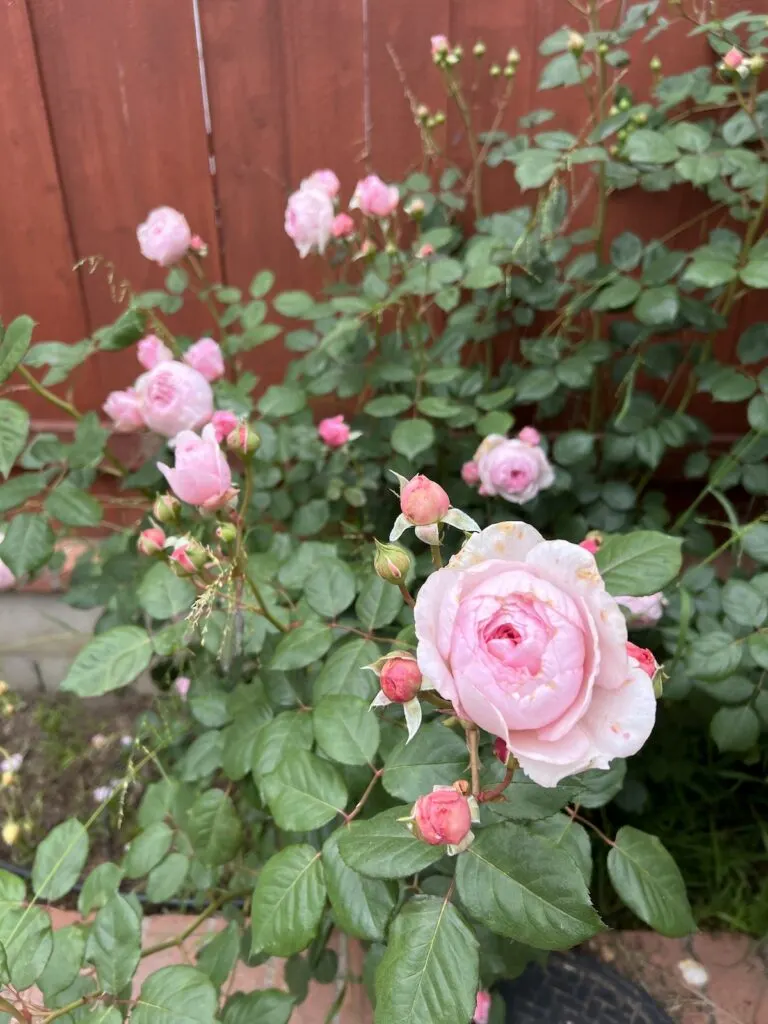 But holy moly, what a bloom it was once it started. Things are still going gangbusters, over a month later. There are more blooms than usual on each bush, and each cluster has more blooms, too. The colors feel more vibrant.
I've been really pleased with this bloom season. It has given me several vases bursting with flowers and a garden full of gorgeous petals.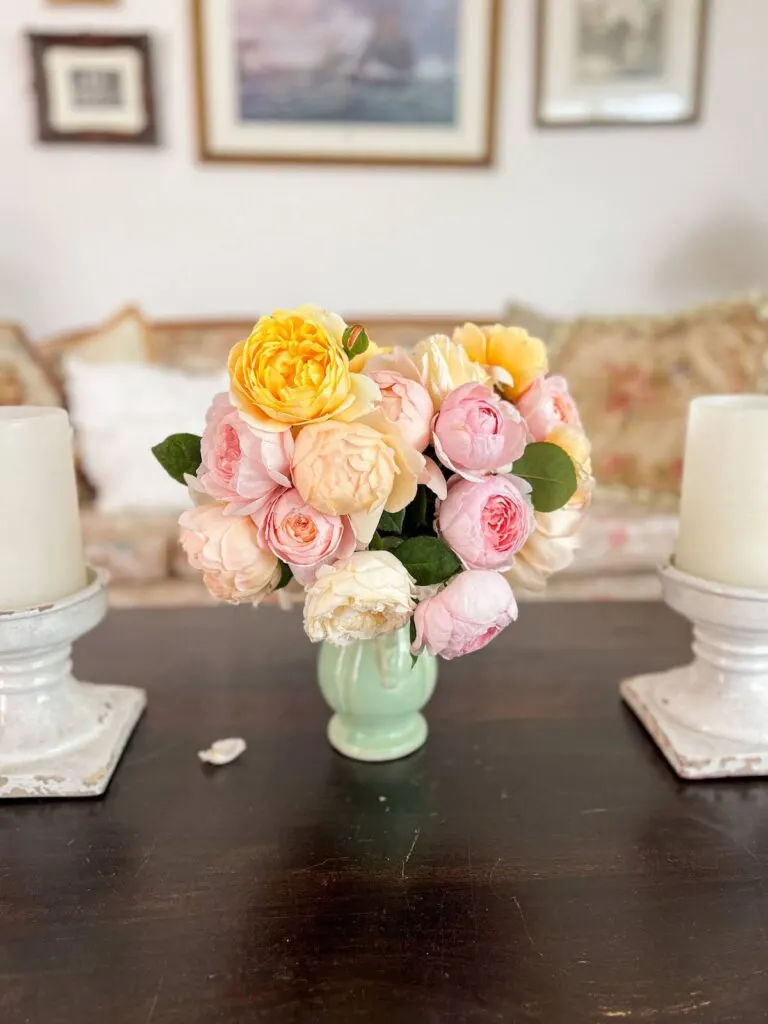 New Discoveries and Unexpected Lessons Learned in the Rose Garden
With all of these slight variations from normal, I've made a few discoveries in the rose garden, too. Here are some key takeaways.
The first discovery I've made is that, well, my roses would probably prefer a bit more water all year. They'd especially appreciate some good, deep soakings on a regular basis during the winter months. I'll try to keep that in mind for future winters.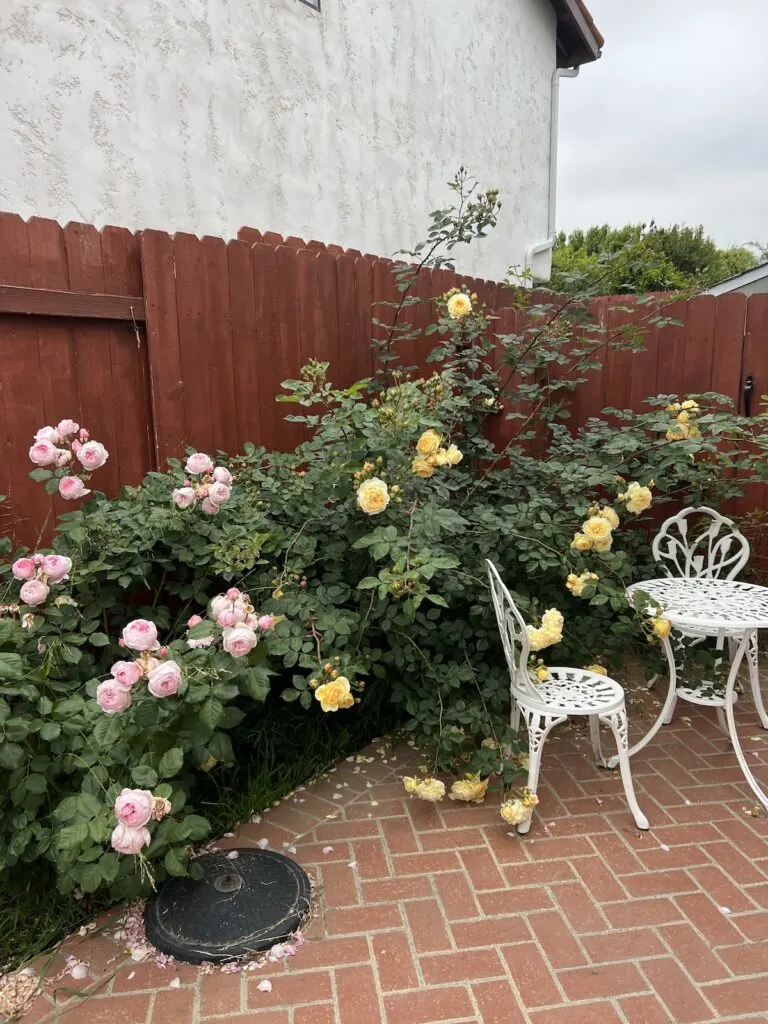 The second discovery has been a bit of a surprise: my roses don't necessarily need a lot of fertilizing. I forgot to fertilize them before the spring flush, and somehow, I still had the best bloom I've ever had. While this doesn't mean I plan to stop fertilizing them at all, it has definitely helped ease some of my anxiety around my rose fertilizing schedule.
And finally, I discovered that a couple of the roses I thought were finicky actually just had clogged or broken drip sprinkler heads. Both Geoff Hamilton and Teasing Georgia have given me a lot of trouble these last couple years and not nearly as many blooms as I would have liked. Turns out, they just weren't getting water.
Whew. If that isn't a lesson with broader applicability, I don't know what is.
---
If you're curious about some of my favorite rose-gardening tools, here's a round-up of the things I use most! These are affiliate links, which means if you choose to buy something through those links, I'll receive a small commission at no extra cost to you. I will always identify affiliate links for you. Thanks for supporting my work!
My favorite pruning snips: the Felco F-8
Many other rosarians also swear by the Felco F-2
My favorite liquid fish-based fertilizer
My favorite organic mineral fertilizer