This is the first in a series of blog posts reviewing some of the yarns I've used in my designs over the years. I've been working on this series for a while. Each one takes quite a bit of work, which I'll explain in more detail below, but I think the testing process for these yarn review posts is worth it.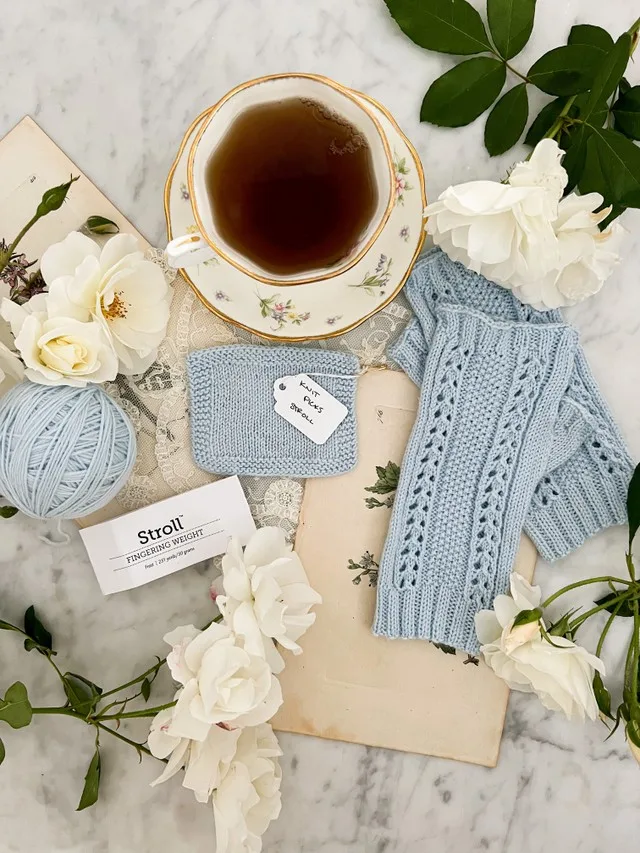 The goal here is to help you identify the right project for your yarn and the right yarn for your project. As I've mentioned before, I believe every yarn has a purpose. Some, though, are better suited to certain purposes than others.
With that in mind, let's dive in to today's review, the first in this series: Knit Picks Stroll.
About Stroll
Knit Picks Stroll is a real workhorse of a budget yarn. It's currently $5.99 a skein on the Knit Picks site. It comes in 50g skeins with 231 yards per skein, so it's a great choice if you want to do colorwork and don't want to buy the more massive 100g skeins that a lot of fingering-weight yarns come in.
Its fiber content consists of 75% superwash merino and 25% nylon. It's a worsted-spun yarn with four plies, which gives it a smooth, rounded shape. It has a light, springy feeling in the hand and feels less dense than some other fingering-weight yarns.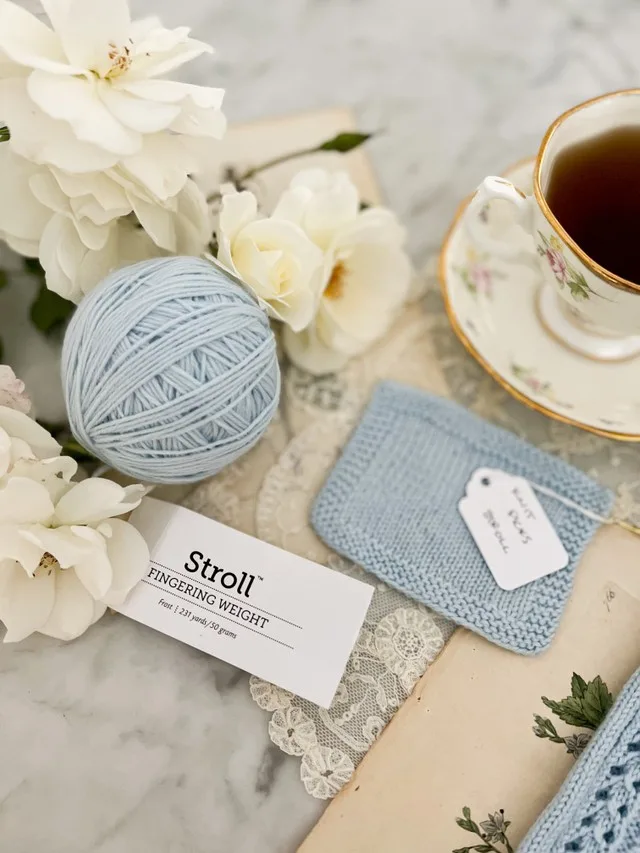 I've used Stroll in my rerelease of my Solimar Socks and am working on a new sample of my Arroyo Verde Mitts using another color of Stroll. Whenever I use a yarn more than once, I figure that makes it a good candidate for a review post!
Taking Knit Picks Stroll Through the Testing Process
For these yarn review posts, I developed a four-step process to test out the yarn under different conditions. Let's take a look at each step and see how Stroll did.
Step One: Swatching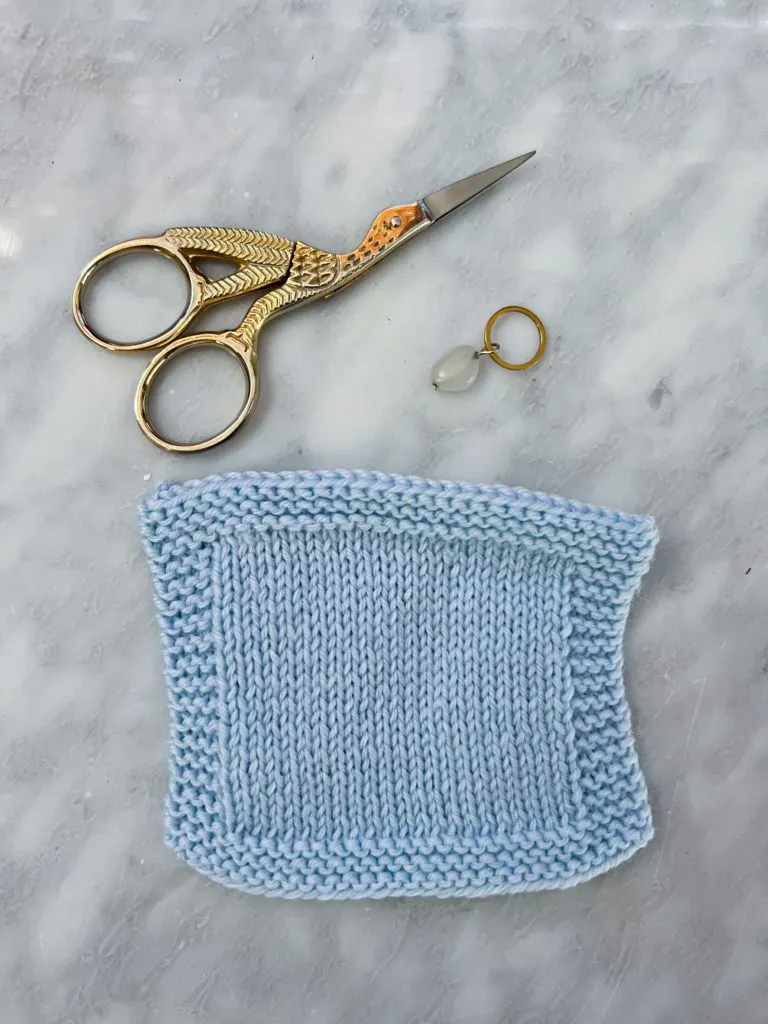 The first thing I did to test out this yarn was to knit up a gauge swatch.
All the fingering-weight yarns for these sock reviews will be knit on US size 2 needles. This gives us some consistency so we can measure them against each other.
Stroll is just slightly on the lighter side compared to many of the fingering-weight yarns I use, so the swatch has a soft, airy feel to it. Because of the yarn construction, the stitches are really smooth and even.
Step Two: Blocking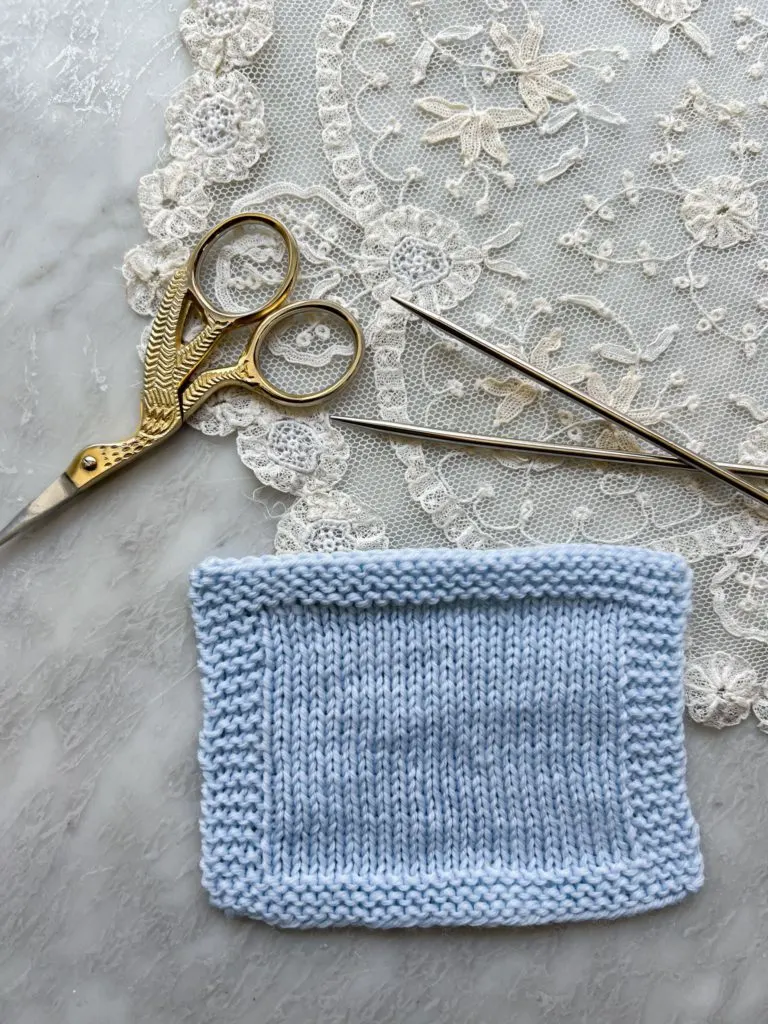 After I knit up the swatch, I gave it a good blocking to see how the yarn interacts with water.
The Stroll swatch bloomed beautifully, which helped even out some slightly wonky stitches. It also developed a lovely, slight halo.
Step Three: Walking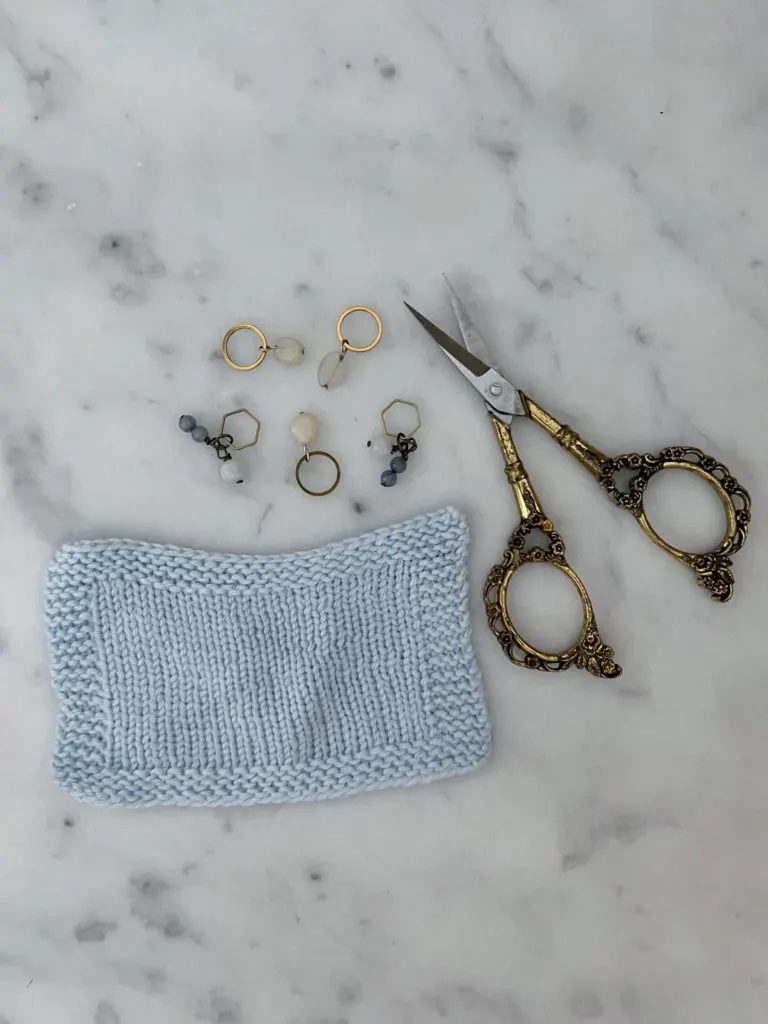 Then I took my swatch on the road.
To simulate a lot of wear, I tucked my swatch into the heel of my shoes and took it on a five-mile walk. Never let anybody tell you I'm not fully committed to the bit!
As you can see, there was definitely some stretching and distorting from the heat inside my shoe and the shape of my heel, but very little felting and no pilling. That's a good sign if you're planning to use this yarn for a garment.
Step Four: Washing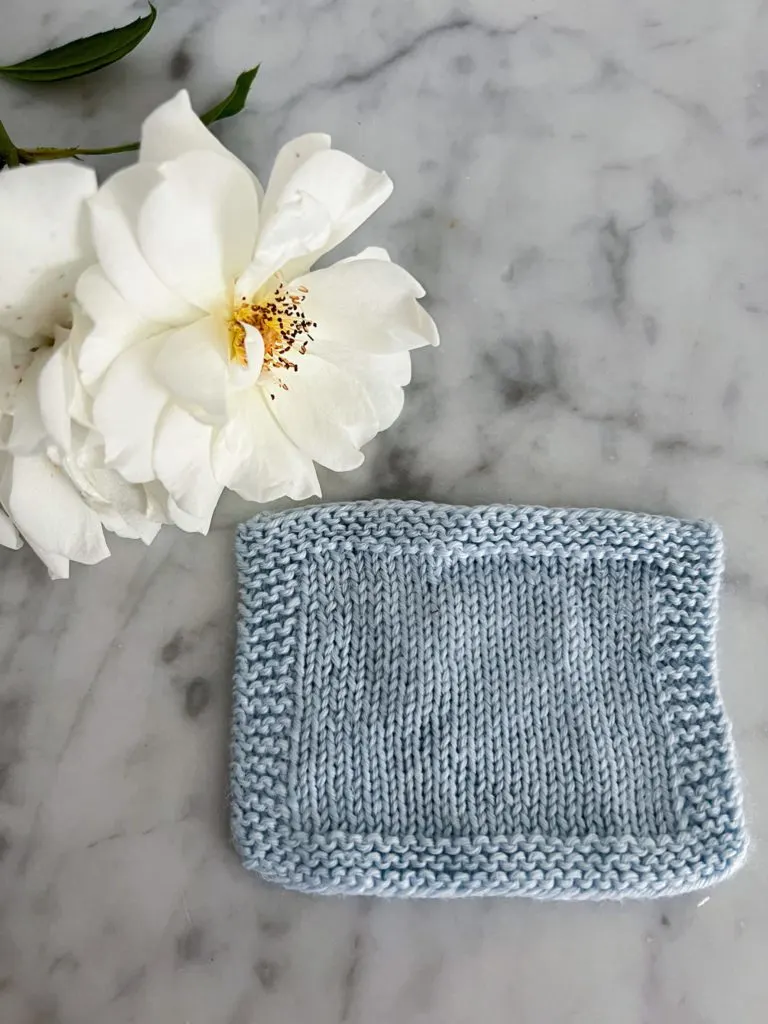 And finally, I threw the swatch in the washing machine.
Although I like to handwash my knits, sometimes life happens, and we need to use the machine. Sometimes accidents happen, too.
I put this swatch in a garment bag and washed it on the delicate cycle in the machine. Then I laid it out flat to dry.
The photo shows that the swatch regained most of its original shape that it had lost during the road test phase. There was also very little felting, even though I used my regular detergent.
Conclusions and Recommendations
I'll be honest: I'm not usually a fan of fingering-weight blends with such a high nylon content and tend to prefer an 80%/20% blend, but I was pleasantly surprised by Stroll. Unlike a lot of the 75%/25% blends, this one doesn't feel flimsy, though it is a little finer than many 80%/20% blends.
Knit Picks Stroll was also surprisingly durable. Between the walking test and the washing test, it lost very little shape, had almost no pilling or felting, and the hand feel after washing was still quite springy.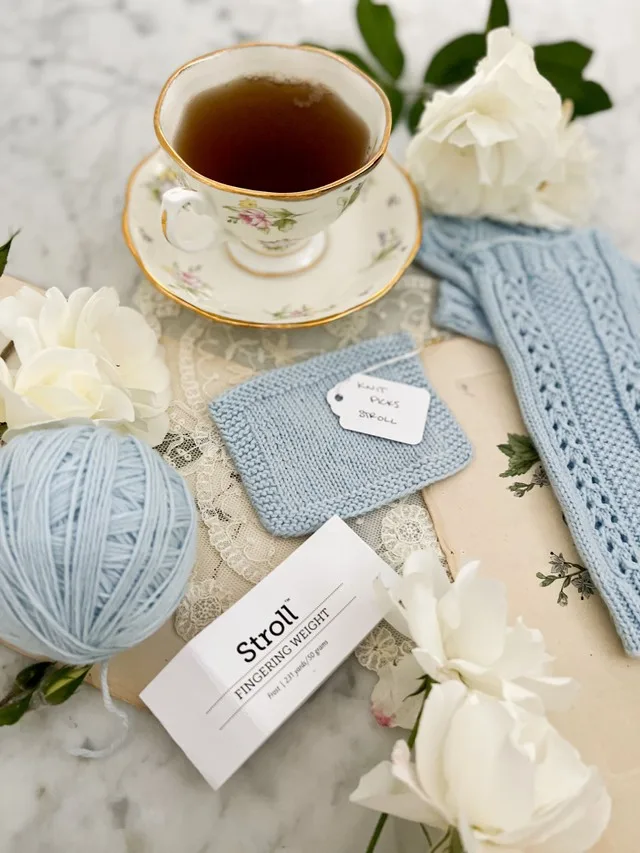 I found that because of the higher nylon content, Stroll has a little less memory and a little more drape. I think I'd love it for garments with positive ease and shawls. It's still a great choice for knitting socks, especially on a budget, but be prepared for the sock to stretch a bit more and factor that in when you're choosing how many stitches to cast on.
---
Stay tuned for next month's post, where I'll be taking a look at Magpie Fibers' Swanky Sock, one of my all-time favorite yarns (I've used it in three designs so far). Drop me a comment if there's a particular yarn you'd like to read about!