The Golden Honey Sock Club is a quarterly mystery sock subscription for knitters who love soft, romantic patterns that don't require too much focus. Come join our warm, cheery community and knit yourself a small stack of pretty little treasures this year. The kettle's on and we have piles of books galore. You can find listings for the Golden Honey Sock Club membership in my Etsy shop and in my Ravelry shop.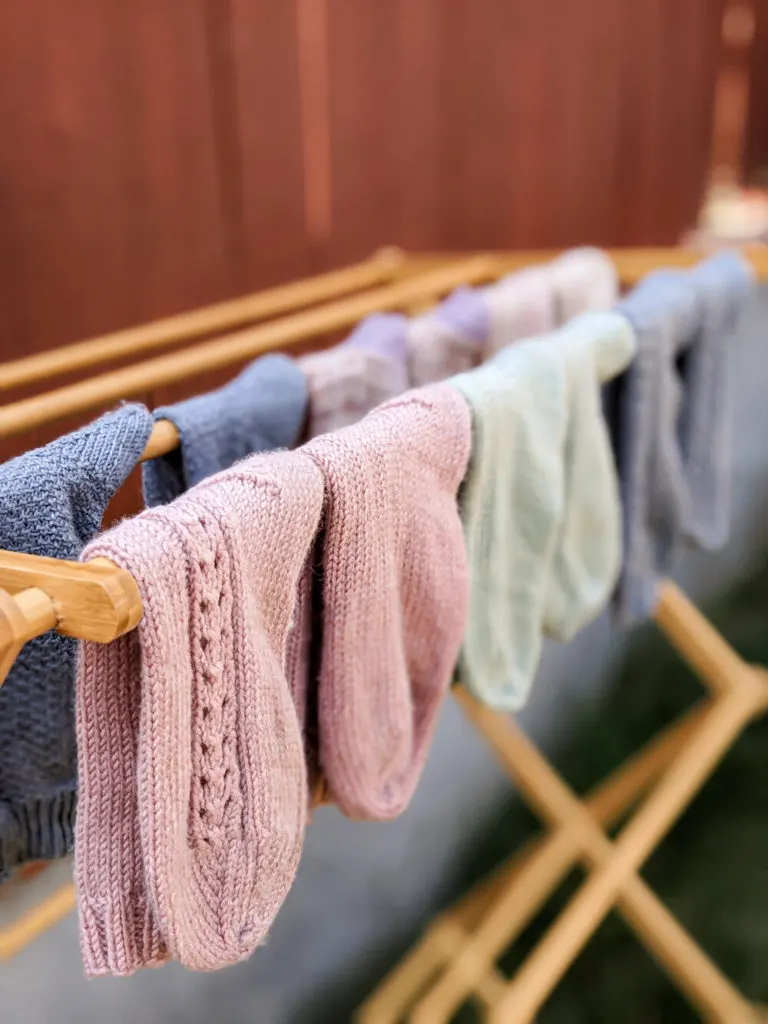 This Year's Sock Club
This first installment of the Golden Honey Sock Club is themed around my favorite romance novel tropes. You see, since March of 2020, I've read nothing but romance novels. I found that, in the midst of all the chaos and sadness of the pandemic, I needed a guarantee that things would work out for the good characters I loved, that the bad guys would get their just deserts, and that the author wouldn't kill off one of the main characters.
So, I decided to honor the genre that helped me survive the last three years.
In 2023, I'll be releasing five sock patterns: The Duke Who Gives It All Up, Grumpy/Sunshine, A Good Grovel, Marriage of Convenience, and The Redemption Arc. These patterns will all be geared toward intermediate knitters, but some may be suitable for adventurous beginners if you're comfortable trying new things and ripping back occasionally. If you find yourself stuck, you can always check in with our community on Slack.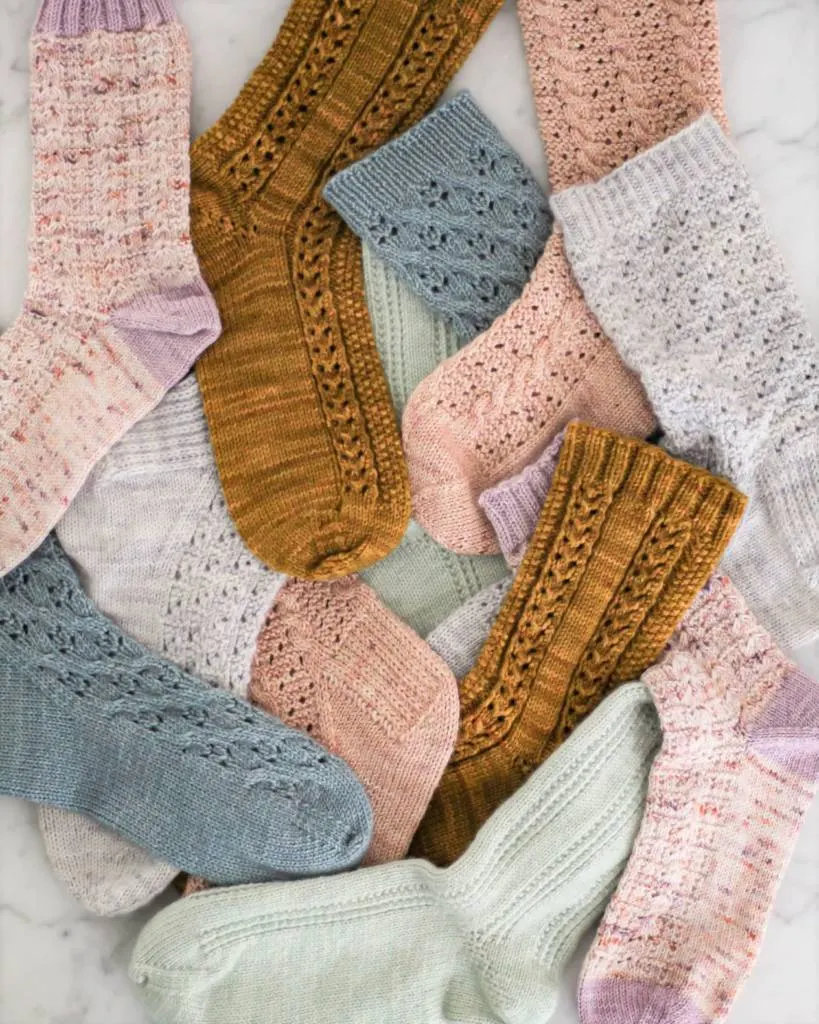 The Process
Each quarter, I'll release a new sock pattern. You'll get an updated PDF delivered to your inbox on release day, and you can start knitting whenever you feel like it. I've designed this sock club as a low-pressure environment, where you knit at your own pace and nobody needs to meet any sort of deadline.
Check in any time in our Slack community or join our monthly Zoom knit nights to ask questions, share progress, get help choosing yarn, and more.
Although each sock pattern will be available individually, only Golden Honey Sock Club Members will be able to access our private Slack community and join our Zoom knit nights.
Patterns will be released in February 2023, May 2023, August 2023, and November 2023. Golden Honey Sock Club Members will also get an exclusive fifth pattern that is only available as part of the sock club. That sock pattern will be released in December 2023.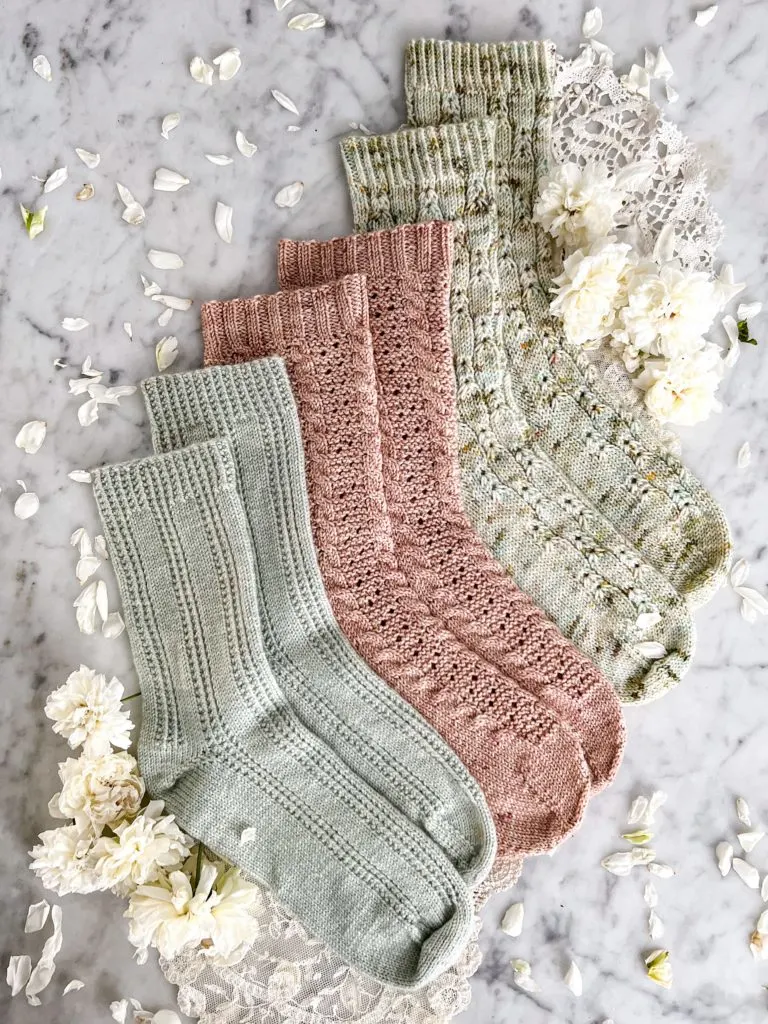 What You Get
Membership in the Golden Honey Sock Club comes with several fun perks.
Five sock patterns designed to be knit from the cuff-down using fingering-weight yarn
Access to our private Slack community where you can share updates, ogle each other's yarn choices, and celebrate finished socks
A monthly knit night via Zoom where you can join your fellow sock stitchers in fun and friendship
In case you need those links again, you can find listings for the Golden Honey Sock Club membership in my Etsy shop and in my Ravelry shop.
I hope you'll join us! We're going to have a fun adventure.