Recently, I asked my Instagram community some questions about creativity. I was curious about knitters' self perceptions and their relationship to their craft. See, I'd gotten a sense that some people thought knitting from a pattern and being creative were mutually exclusive.
The responses were surprising.
But let's circle back a bit, explore why this matters in the first place, and then dig into what knitters are saying about their creativity and why they feel that way.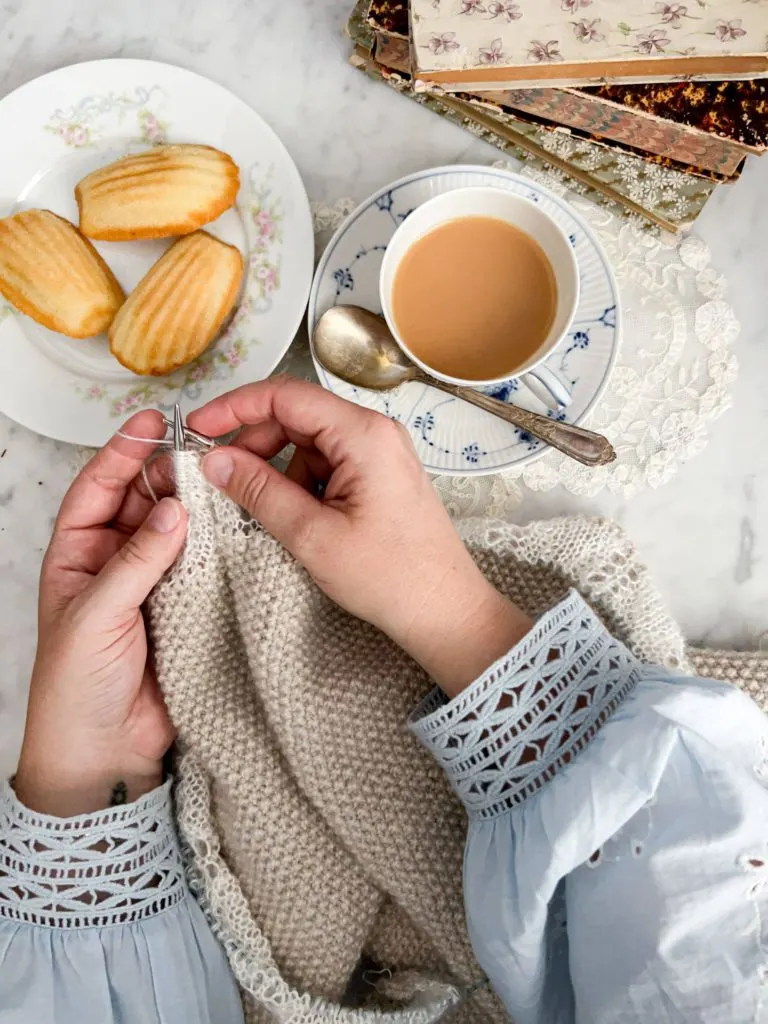 Why Care About Creativity in the First Place?
When I left my law practice several years ago, I was in a pretty dark place. Wrapped up in all of that was a deep, unspoken fear that I wasn't actually good at anything, that I didn't have much to contribute to the world, that I was just taking up space.
In the intervening years, I've had a lot of conversations with others who've felt the same way.
One of the many things that helped me turn that feeling around was actively, intentionally cultivating my creativity. I started thinking about creativity not as something that some people are born with and others aren't, but instead as something we're all born with. It's just that some of us have had our creativity pressed out of us.
Life does that in a lot of ways. Misguided adults tell us when we're children that we're not good at making things. Busy work schedules leave us little time for rest and thought. We absorb narrow ideas about what art is supposed to look like, what an artist is supposed to look like (for more on that, see this excellent post from Julia Cameron about how creativity doesn't have to be "high art").
And it disconnects us from our own creative spirit.
Reconnecting with my own sense of creativity has been healing, and in my conversations with others, I've found it has often been part of their healing process, too.
What Knitters Say About Being Creative
My first question out the gate was simple: knitters, do you think of yourself as creative? And out of about 200 respondent, nearly 30% said no, they don't.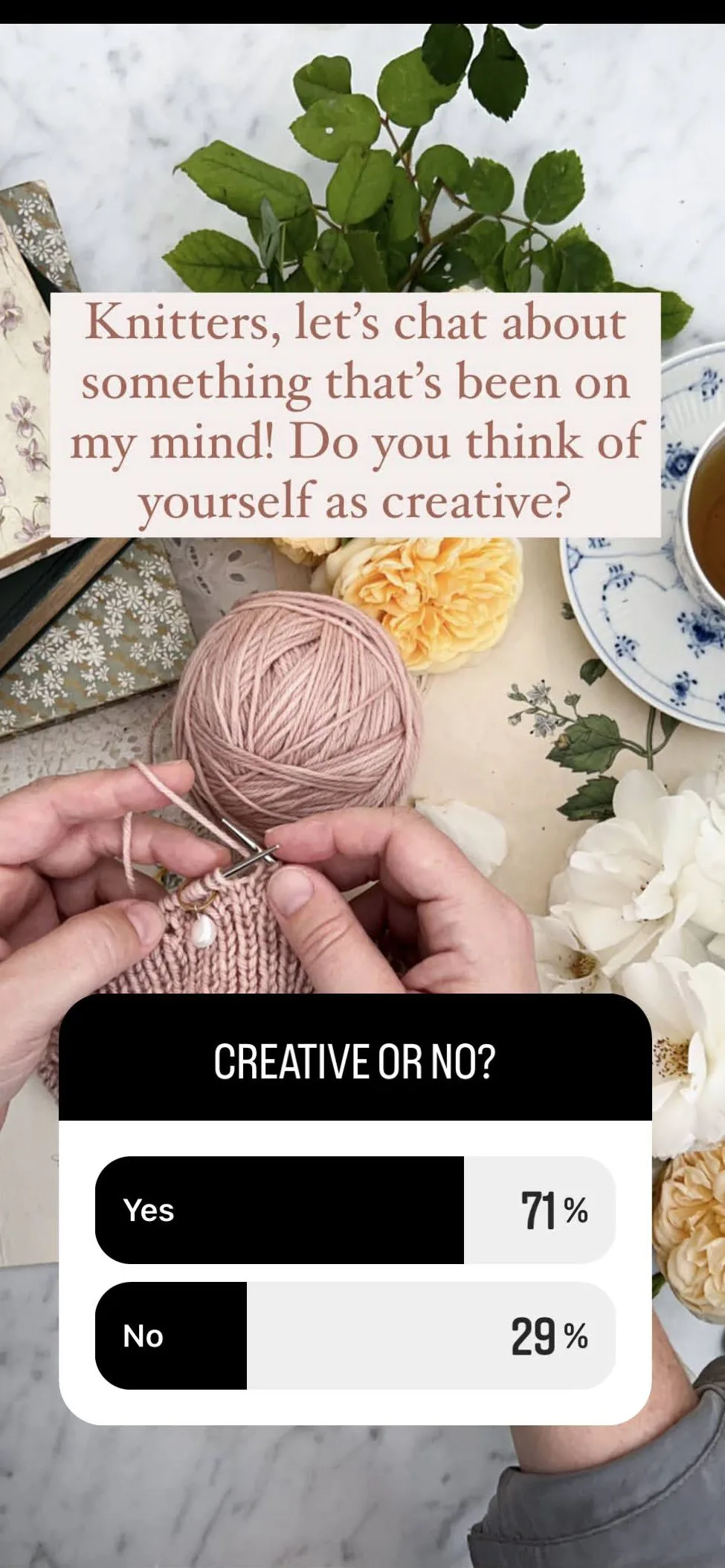 I'll be honest: I was surprised that number was quite so high. Maybe I shouldn't have been. If I think back to how I thought about my own making a decade ago, I probably would have told you the same thing.
What really intrigued me, though, was the next question and its responses.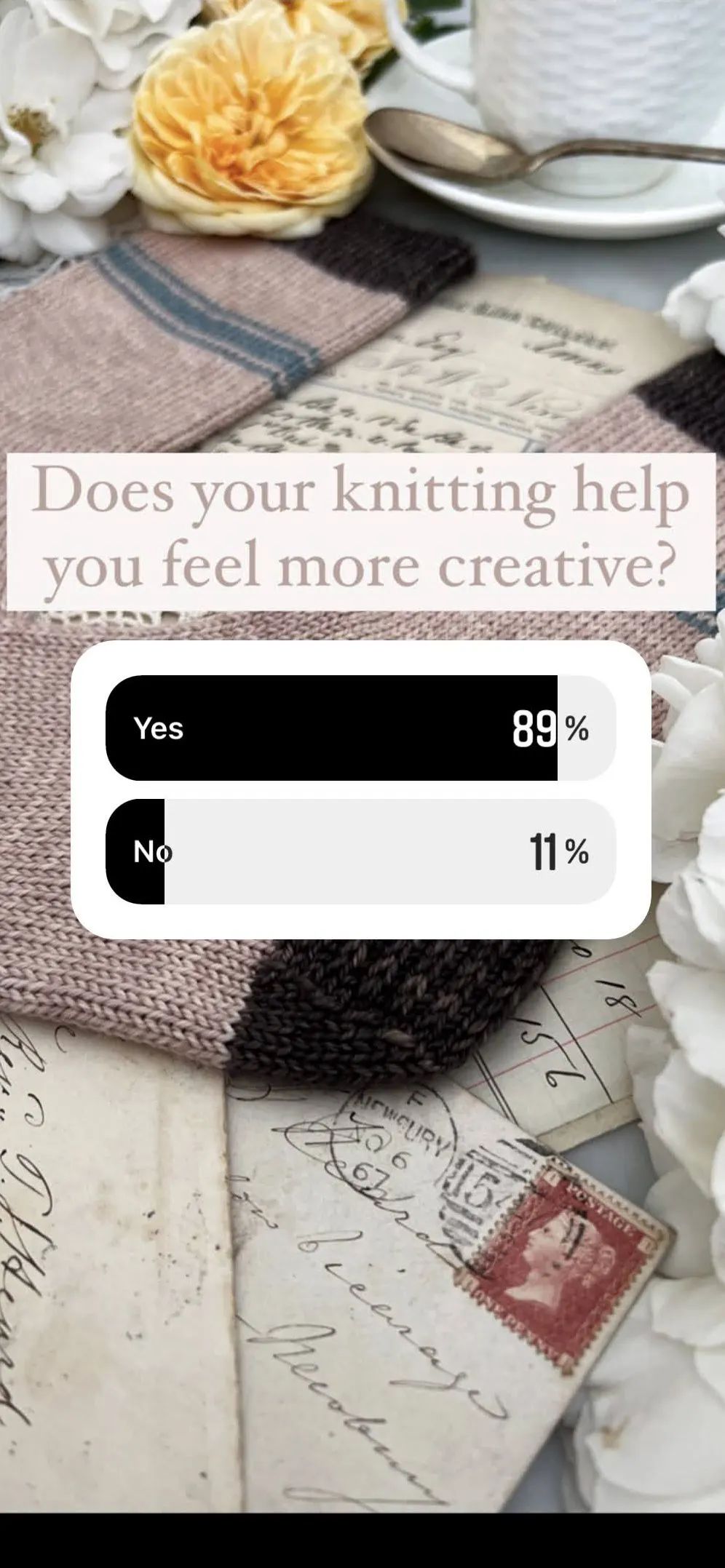 Clearly, knitting is doing something important for the vast majority of knitters. For those who already thought of themselves as creative, knitting generally helped them feel more creative.
But it also helped those who didn't already think of themselves as creative. Knitting is a tool that helps unlock creativity. I confess, I got pretty excited when I saw that.
Why So Many Knitters Think They're Not Creative
I asked a follow-up question at the end of this series of slides. I posted a little question box that asked, "If you don't think of yourself as creative, why not?"
Every knitter who responded said that the reason they aren't creative is that they're just following a pattern.
I reached out to a lot of these respondents to ask some follow up questions. We had some great conversations! I got a few interesting analogies that compared using a knitting pattern to reading a book or following a cooking recipe. Others explained that they felt following a pattern meant they weren't using any of their own input.
Reframing the Conversation
Now here's where it gets interesting. It turns out every single one of the knitters I talked to chooses their own yarn, makes little modifications to patterns to better fit their needs, and adjusts things to account for their unique gauge.
If that's not being creative, I don't know what is.
But beyond that, there seems to be this sense that if you don't come up with every part of your thing from scratch, you're not being creative.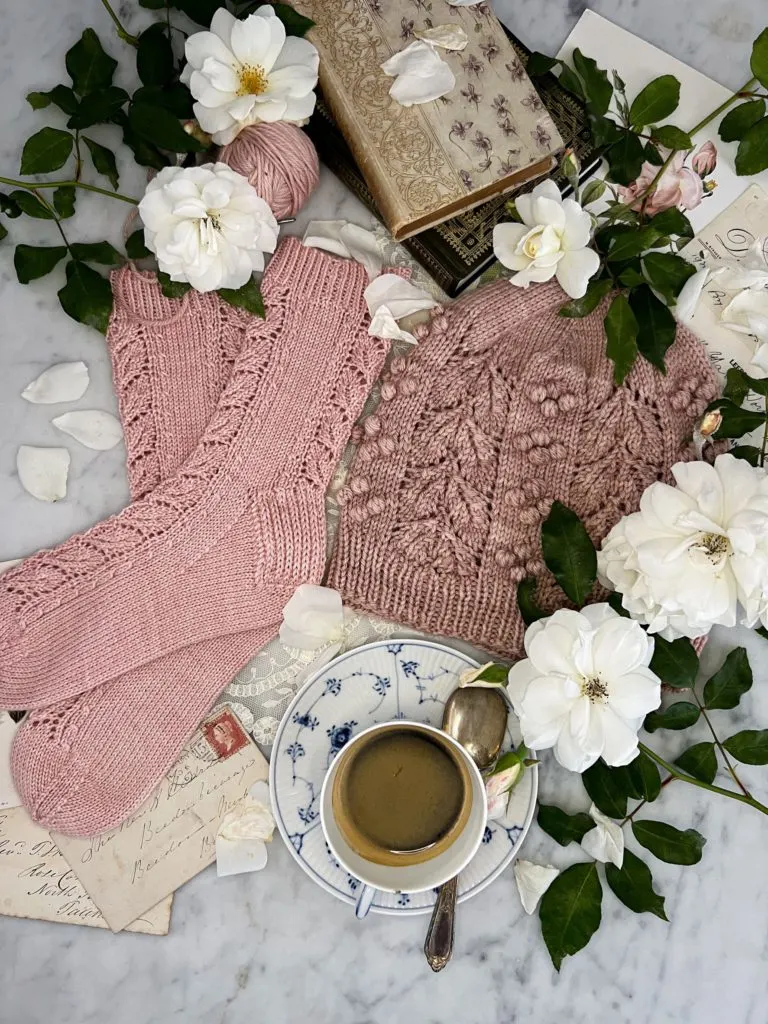 Now, I don't spin or dye my own yarn. I draw inspiration from stitch dictionaries. I pore over old fashion plates and modern runway shows. Everything I do as a designer builds on stuff others have done before me. That's the nature of the creative process. We're all getting pieces of our work from someone else.
You don't have to do every single part of it yourself. Ina Garten taught us all better than that, friends. Store-bought is fine. It doesn't diminish your skill as a cook.
Using a pattern doesn't diminish your creativity, either.