It's May here in Ventura, which means summer heat is not far off. If you're a casual knitter, you might assume there's no point to knitting during summer. After all, it's hot. Who wants to make and wear knits in the heat?
But oh, my friend, you would be wrong.
See, knitting isn't a winter sport like skiing or snowshoeing. No, it's an all-year-round activity, and it just requires a couple adjustments to keep going even through the worst of the heat. Here are some of the ways I make sure I can enjoy my summer knitting.
This post contains affiliate links, which means if you choose to buy something through those links, I'll receive a small commission at no extra cost to you. I will always identify affiliate links for you by putting "(affiliate link)" next to them. Thanks for supporting my work!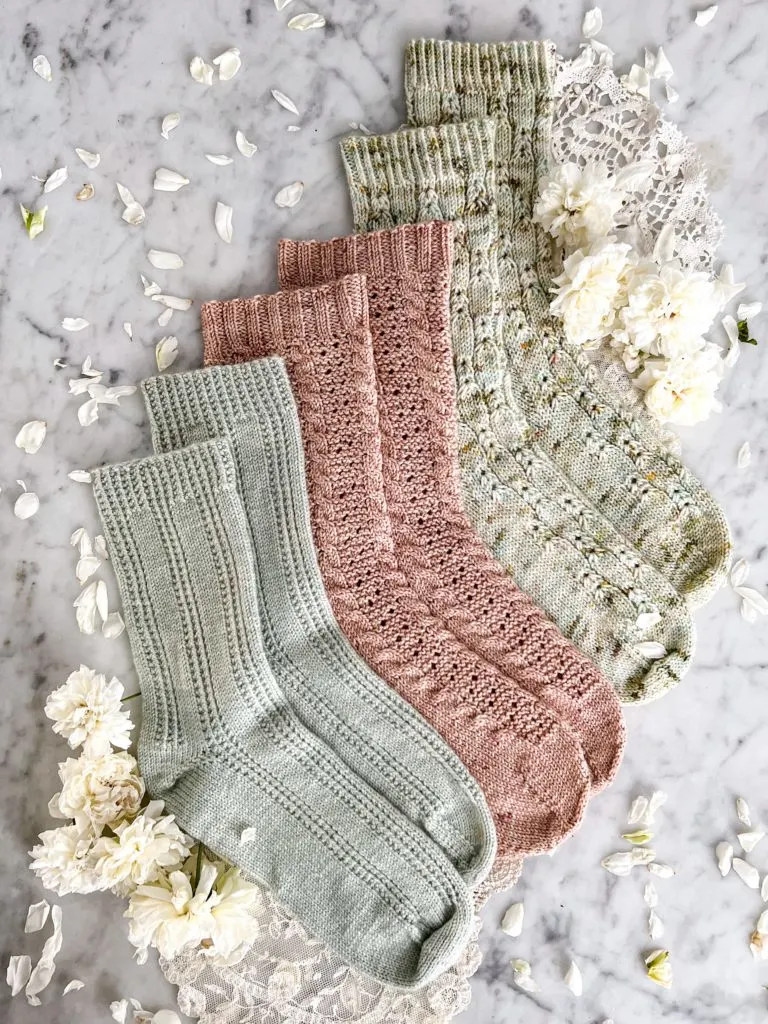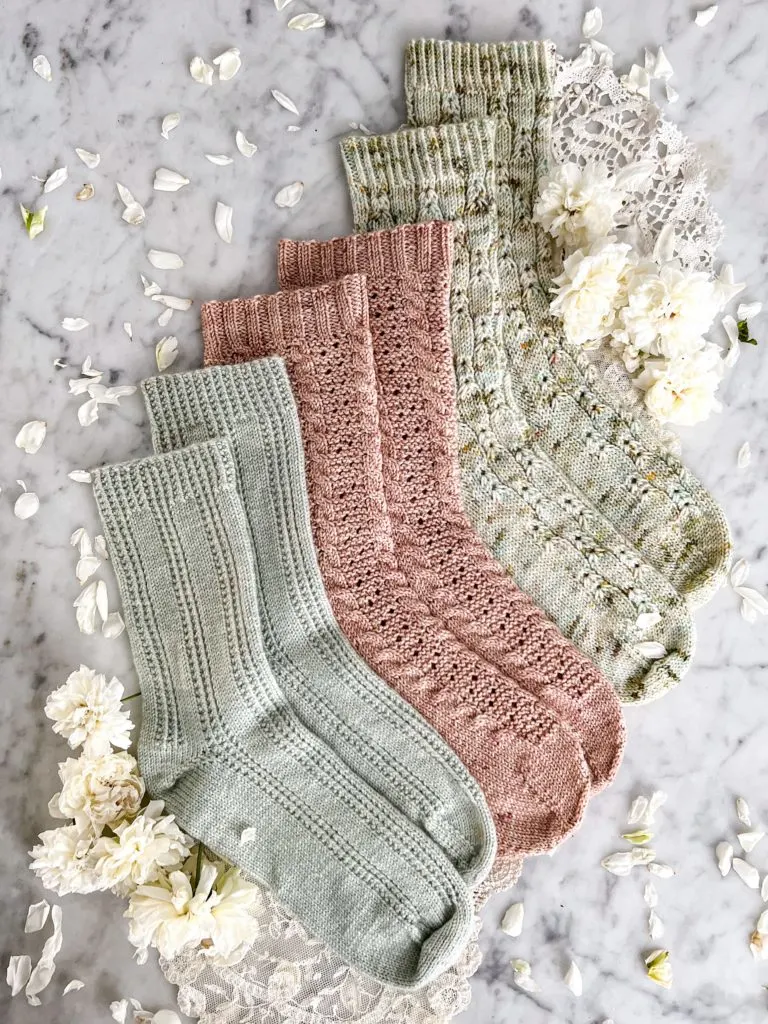 1. Make small projects.
One of the worst things about knitting in hot weather is that it overheats you. That only really happens, though, if you're making something large enough to insulate your body while you're working on it.
If you make small things, like socks, mitts, and hats, the summer heat isn't such a problem. Those little garments give you the stitching opportunities you crave without putting the weight of a sweater or blanket in your lap.
Here are some of my favorite small designs that are perfect for summer knitting:
2. Make summer knits that can be pieced together.
Look, I know a lot of us love a good, top-down, seamless sweater, but those things are big and heavy. That can make them kind of unpleasant to work on during summer.
What you can do, though, is knit sweaters that are seamed together later. Working on a front panel or a sleeve is much less yarn in your hands and on your lap at any one time. Much like the smaller items recommended above, this is a great way to keep working on projects without having the full bulk in your lap.
If you want to make a blanket, instead of choosing one that's knit in one large piece, look for one that's knit in strips or patches that are seamed together at a later date. Save the seaming for evening or later in the year when the weather has cooled off.
3. Change the fiber of your summer knits.
We all have our favorite fibers, and even though I live in Southern California, I'm really partial to wool. I just love its springiness and its texture and its pretty sheen.
Wool is actually surprisingly good to use in warm weather because of its sweat-wicking properties, but I've learned to enjoy working with linen and cotton, too. I don't really like anything thicker than a DK-weight in those fibers because they tend to get pretty heavy. A fingering-weight linen tee, though, can be really pleasant.
There's an extra benefit to this idea: after you finish your project, you can keep wearing it through the summer months instead of putting it away until the weather cools off.
Here are some of my favorite plant-based yarns for summer knitting:
4. Change the time of day you stitch.
This is kind of a last resort, admittedly. If it is just too blazing hot during the day, though, you can try knitting in the early morning or in the evening. When the sun has gone down, or before it's had a chance to really heat up the world, you can get in a little stitching time and stay comfortable.
5. Do some summer knitting at the beach.
If you can, take your knitting to the beach—the ocean, the lake, the river, whatever. If you're near a body of water, it'll do.
I have a pop-up sun shelter that I take to the beach (sun protection is serious business) and tuck myself inside it while my kiddo builds sand castles.
It's always cooler at the beach, especially when the afternoon breeze comes in off the water. Being near the water also means I can duck in and cool off quickly whenever I need to.
---
These are my most common strategies for getting through the heat without quitting my stitching, but I'd love to hear yours. Drop a note in the comments and let me know how you make it work!